Choosing A Commercial Landscaping Company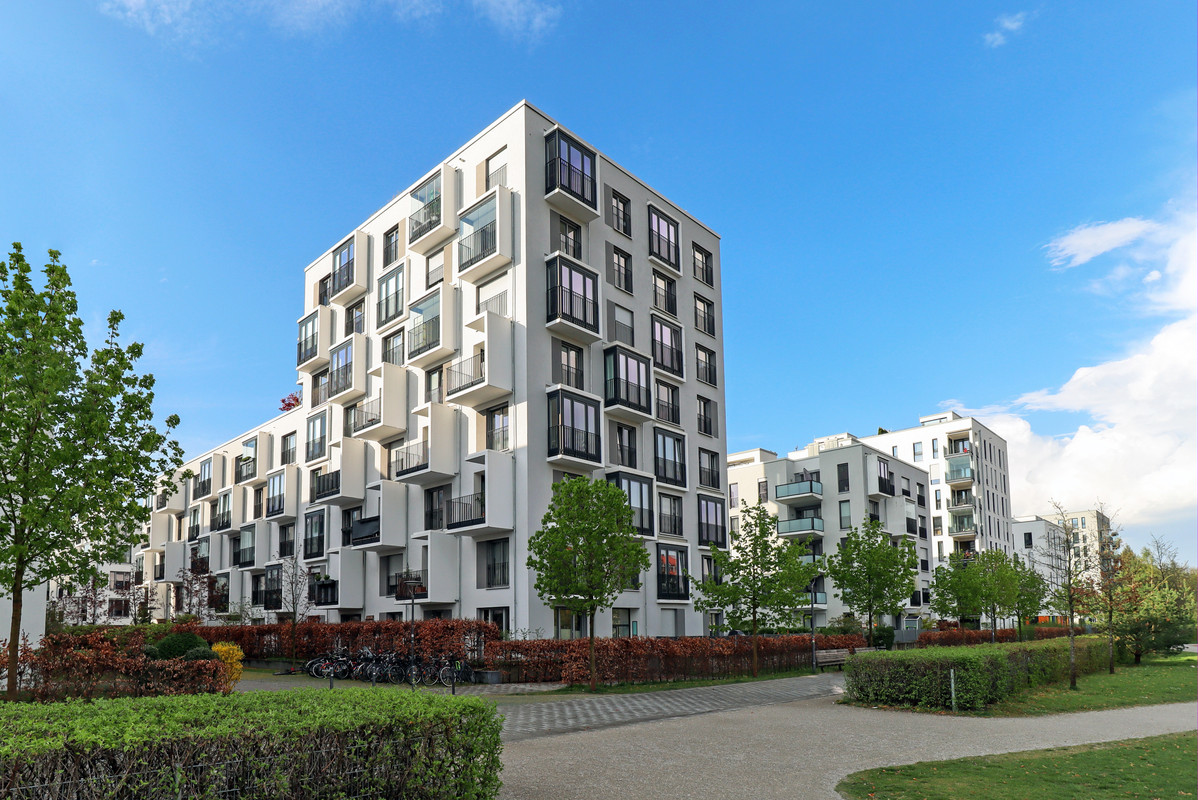 Before you hire a commercial landscaper, it is important to understand the cost. You can choose a company that offers a variety of landscaping services and specializes in xeriscaping. Here are some tips for choosing the right commercial landscaping service:
Cost Of Hiring A Commercial Landscaper
A landscape contractor's cost depends on several factors. For example, he might charge you by the hour for the work he does. In addition to the time he spends on a particular job, you should also factor in taxes, insurance, and fees. You can calculate the exact cost of a landscape job by using a free service price calculator. You can also see a detailed breakdown of the total cost of the landscape project by reading a landscaping quote. The quote will include client information, any additional services, and important terms and conditions.
Regardless of whether the landscaper charges a flat fee or an hourly rate, you should know what to expect. You should know that companies that pay high wages typically attract the best crews and have a better work ethic than those that do not. Those who don't pay enough to their workers may have high turnover and less-experienced employees. Then you should ask yourself whether you can afford to hire a low-cost landscaper. After all, you could end up hiring another provider to fix mistakes and get the lawns back to their original condition.
The costs of hiring a commercial landscaper are often dependent on the type of work done. If you'd like your landscape to be professionally designed, the designer can charge you by the hour. Hourly rates vary, but they typically range from $50 to $150 per hour. Principal architects, on the other hand, charge up to $200 per hour. For a landscape designer, the initial consultation, design plan, and revisions cost between $2,000 and $45,000, though most projects are under six thousand dollars.
Choosing A Company
If you own a business and are in need of a new landscape, you will want to find a company that can design and maintain your outdoor space. There are a variety of important factors to consider when selecting a landscaper, including cost, experience, and personnel. Having a detailed quotation is also helpful for cutting out extra expenses. It will also help you know exactly what is included in your quote, including services that are not included and how often the company will inspect the property.
Choosing a commercial landscaping company can be an intimidating task, but the right information can make the entire process more manageable. Make sure to do your research and review online customer reviews to ensure you are choosing a reputable and trustworthy company. The best companies will offer quality work, but you should also check their pricing and customer feedback before selecting one. If you want to avoid hiring subpar workers, take the time to do your research and choose a company that will provide high-quality results while maintaining your budget.
The company you choose should have a specific safety protocol and training for their employees. If your employees are not properly trained, they could destroy your flower beds and plant life. If they are not properly supervised, they can cause problems such as excess fertilization. Also, make sure the company you choose conducts regular safety meetings and inspections of equipment. Some safety meetings are daily, but some are weekly. If your company does not offer these safety meetings, you should find another landscaping company that offers the same services.
A reliable landscape contractor should offer both installation and maintenance services. Their staff should be trained in a variety of services, including storm cleanup. It should also be equipped with the right equipment to clean up after storms. Also, a great landscape contractor should offer all of these services, including tree care. It should be able to handle everything from limb removal to tree removal. If you need to remove large trees, make sure they can handle the removal safely. Additionally, you should check for a landscape company with an irrigation team.
Finding A Company That Offers A Range Of Services
Before hiring a commercial landscaping company, it is important to research them thoroughly. You should also know your budget and project goals to be sure that the company you hire is capable of fulfilling those objectives. Once you have a clear idea of what your project will entail, you can have a company tailor a service plan to fit those needs. Be sure to ask about their customer service, if there are any hidden costs or fees, and if they follow through on projects.
Getting a commercial landscaping company that offers a variety of services is not as hard as it may seem. You should first research pricing in your area. Then, decide how you want to differentiate your company from competitors. Make sure you are a good fit for your customers by offering a unique selling point and establishing a strong brand identity. Create a mission statement and set goals for your business to help you stay focused and attract more clients.
Before hiring a commercial landscaper, write down the services you require. Some companies specialize in one or two types of services, while others offer a wide range of services. Look for a company that is good at everything and can deliver on their promises. Make sure to look for a company that has a track record of success and documented experience in the industry. You may not even realize how many different services you need until you ask.
When choosing a landscaper for your business, make sure to check out their customer testimonials. Checking out their website, social media, and search engine results will give you a good idea of their past work. If there are no reviews, it may be a new company, or perhaps they have not yet earned positive feedback. Be sure to check out the company's portfolio to ensure that they offer the best service possible.
Finding A Company That Specializes In Xeriscaping
A commercial landscape design can be a difficult project to tackle on your own. This is where xeriscaping can help. The process of xeriscaping involves replacing lawns with drought-tolerant plants and grasses. A xeriscaped yard can look lush and attractive, but it is also very low maintenance and requires minimal water. The National Association of Landscape Professionals has developed a checklist for xeriscaping landscaping.
If your landscape is designed to be drought-resistant, you may want to consider xeriscaping. This landscaping style makes great sense in the southwest, where annual rainfall is significantly lower than in the rest of the country. It also conserves water by using native plants and non-organic materials. Plus, xeriscaping doesn't have to be boring – you can incorporate the aesthetics of a traditional garden into your xeriscaped landscape.
When choosing a landscaping company, there are certain things to look for. Make sure the company has the appropriate insurance coverage and is licensed to work in your area. Bonded companies have an additional layer of insurance coverage and are better equipped to deal with certain types of damage and other claims that may arise. Xeriscaping is a great option for dry climates, especially in drier areas.
Xeriscaping can protect the value of commercial properties, as it requires less maintenance, while still looking beautiful and attractive. In addition, it reduces the need for a constant water supply and can appeal to tenants. In addition, xeriscaping is a great choice for businesses that are environmentally conscious. A drought-tolerant landscape will require less water, which means lower annual labor costs.
Choosing A Company That Offers A Consultation
When choosing a landscaper, it is essential to discuss the scope of work and the desired outcome. It is also necessary to understand what maintenance will be involved. As a result, you should not just choose the company with the lowest bid; the low-bidder may not be familiar with the specific parameters of the job or is inexperienced in the industry. It is preferable to hire a knowledgeable professional who can offer insight, ideas and expertise.
During your initial meeting with the landscape company, take note of the communication style of the company. If they don't listen and don't understand your needs, you should move on to a different company. During the consultation, listen to your gut instinct. A company that doesn't care about your needs and wants will likely have trouble communicating with you and delivering the desired results. A landscape company should listen to your requirements and understand your expectations before providing a free estimate.
Make sure that the landscape company has the equipment and manpower to complete the project. Also, check whether it is affiliated with any professional bodies. You should also ask for references. Getting references can help you make a wise choice. If a company isn't affiliated with any organizations, it may not be a good choice for your commercial landscape. If you are concerned about the cost, consider using a landscaper who works for another company. In this way, you'll have a better idea of what to expect and how much to expect.
The internet is a good place to find companies in your area. A quick search on the internet can provide a long list of options, so you'll need to set some criteria for narrowing the list to a few. Look for websites that show quality photos of their work. These photos are important in determining whether a landscape company is a right fit for your needs. A good landscape company should have a long-term relationship with its clients.
CATEGORY: Landscaping
TAGS: landscaping services, landscaping guide, landscape designs, landscaping approaches, landscaping techniques
Before you hire a commercial landscaper, it is important to understand the cost. You can choose a company that offers a variety of landscaping services and specializes in xeriscaping. Here are some tips for choosing the right commercial landscaping service: Cost Of Hiring A Commercial Landscaper A landscape contractor's cost depends on several factors. For…
Recent Comments
No comments to show.